MADAGASCAR – A FLAVOR EXPLOSION FOR THE SENSES!
WITH AFRICA SCOUT
Vanilla scent, dancing lemurs, extreme landscapes and hardly any infrastructure. "Mada" is different.
In Madagascar we have all the options for you. No matter which trip you have in mind.
Get it contact with us. Together we will design your dream safari to suit your travel time.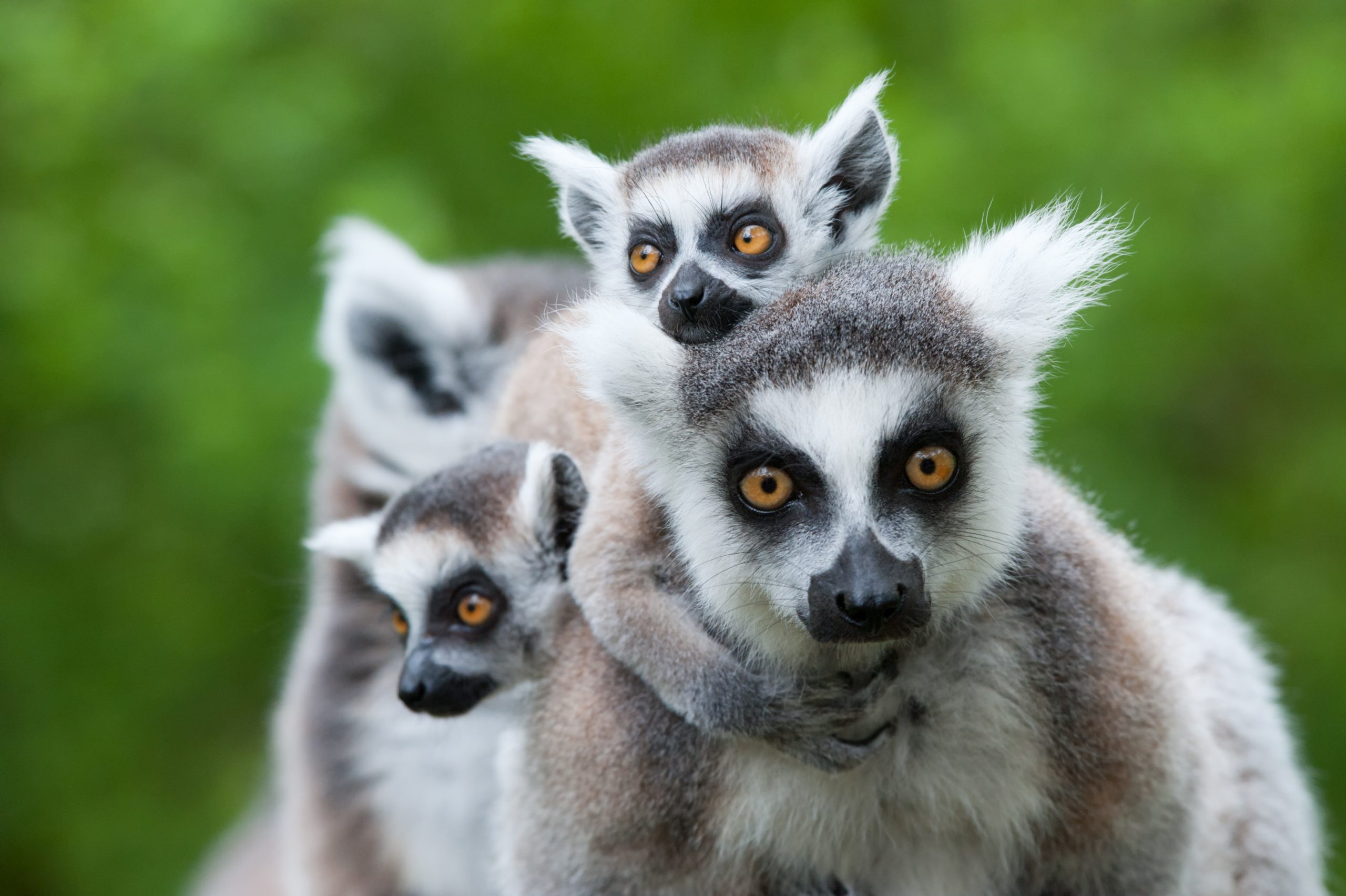 Madagascar! open your mind
You have traveled to so many countries and love everything that is not mainstream?
Then Madagascar is certainly a very worthwhile travel destination for you.
Extraordinary, endemic animal and plant species, fascinating landscapes and natural beaches as well as a population that welcomes you with open arms.
Please do not expect a functioning infrastructure. Madagascar is pure adventure and only for travelers who can adapt to the flow of real African life. Curious?
MADAGASCAR AND ITS ENDEMIC DIVERSITY!
WITH AFRICA SCOUT
On a private trip, with a German-speaking guide or in a small group. Explore Mada!
ON THE WAY TO THE HIGHLIGHTS IN MADAGASCAR! WITH AFRICA SCOUT
Reisedauer:
Sprachen:
Tour-Nr:

We Africa scouts have already been there several times and can competently answer questions about your travel planning. Telephone: 0271 - 480 990
Reisedauer:
Sprachen:
Tour-Nr:

We Africa scouts have already been there several times and can competently answer questions about your travel planning. Telephone: 0271 - 480 990
Reisedauer:
Sprachen:
Tour-Nr:

We Africa scouts have already been there several times and can competently answer questions about your travel planning. Telephone: 0271 - 480 990
Why Madagascar? Here are 12 reasons why Madagascar will inspire you:
1. Great flight offer for Antananarivo
Madagascar is amazingly quick and easy to get to. Often even with just one stopover. With luck, good flights to Madagascar can be booked from as little as 650 euros!
2. A country far from mass tourism
Are you really ready for Madagascar? That means: Are you ready for adventures on night safaris in the middle of the jungle? For trips that don't always go exactly according to the itinerary? For accommodations that are not comparable to the other lodges on the African mainland, because they are rather "basic", but more than meet the standards of cleanliness and hospitality? Our request: Check yourself and question your claims. "Luxury" is not the right term for Madagascar unless you are referring to the island's incredible and wonderful nature and wildlife.
3. Lemurs – Only seen in the wild in Madagascar
The weight of these cute fellows varies from 30 grams for the mouse lemurs to the indri, which can reach a good 10 kilograms. The small ones are usually only active at night, while the larger ones are often found during the day as well. About 100 different species of lemurs live in Madagascar and are the "stars" of every trip.
4. Madagascar and its endemic wildlife
Approximately 90 percent of Madagascar's vertebrates are endemic. This means you can only see them in the wild here in Madagascar. Poisonous snakes? You will hardly find it in Madagascar! You will also look in vain for predators that can be dangerous for us humans. For an Africa lover that's a whole new experience, isn't it?
5. Plants endemic to Madagascar
Around 80% of all plant species in Madagascar are endemic. If you travel the entire island, you will find the jungle giants in the rainforest, baobabs (baobabs and 7 endemic species here alone), succulents, spiny forest and bush land, mangroves…etc. a really impressive variety.
6. Ranomafana Rainforest National Park
Visit the 41,000 hectare Ranomafana Rainforest National Park on the Namorona River with its fauna and flora, including the golden bamboo lemur discovered by the German Bernhard Meier in 1986. Red-bellied, red-fronted lemurs and sifakas are also waiting to be discovered by you.
7. Cordiality and hospitality
On your trip through Madagascar you will see one thing above all: people waving and laughing at the roadside. You will be able to feel the joy of visitors from all over the world with every encounter with the local population with all cordiality.
8. The Jungle Express – From Fianarantsoa to Manakara
We already asked you at point two, are you really ready for the adventures of Madagascar? For a world of extremes that demands tolerance as a basic condition. European thinking doesn't work on Mada. OK. So you want to know more: Then experience an absolutely special kind of experience and take a tour with the "Jungle Express". Even if 1st class… You're not on the Deutsche Bahn… For the 163 km long journey with 67 bridges and 48 tunnels, you need an average of eight hours if you go fast, but it usually takes a lot longer (sometimes until well after midnight). Depending on the season, the population at each station offers everything that is typical there, from crayfish to grilled fish, bananas, tangerines to cassava and rice cakes. Probably one of the last real African adventures in our world today.
9. Andasibe-Mantadia National Park
As dusk falls, go in search of nocturnal, wide-awake lemurs (usually only 50 grams light Goodman – mouse lemurs, the larger woolly lemurs or fat-tailed lemurs), sleeping chameleons and lively tree frogs. Maybe you will also meet the famous finger animal or the white sifakas here? One thing is certain: it will be exciting!
10. Adventurer's Paradise
Are you an adventure holidaymaker? Someone who likes to explore, hike, ride, dive in extreme landscapes? Or would you rather just snorkel, play golf or lie in the sun to relax? Incidentally, both are possible in Madagascar.
11. Relax and swim at Nosy Be
On this small island off the north-west coast of Madagascar you will probably find the best tourist infrastructure. Nevertheless, there is no mass tourism here. Sugar cane fields, spice plantations and jungle, coupled with beautiful, long sandy beaches invite you to relax after an exciting trip to Madagascar.
12. Traveling with sustainability in mind
The protection of the environment and nature is a very difficult issue in Madagascar, as the population in general is struggling with many problems and therefore nature protection cannot be at the top of the list. As a visitor, you benefit from the biodiversity of the fauna and flora and by visiting the island you automatically support the local people and generate income for them.
Important: When you book your trip with Afrikascout, you automatically support excellent local projects in Africa.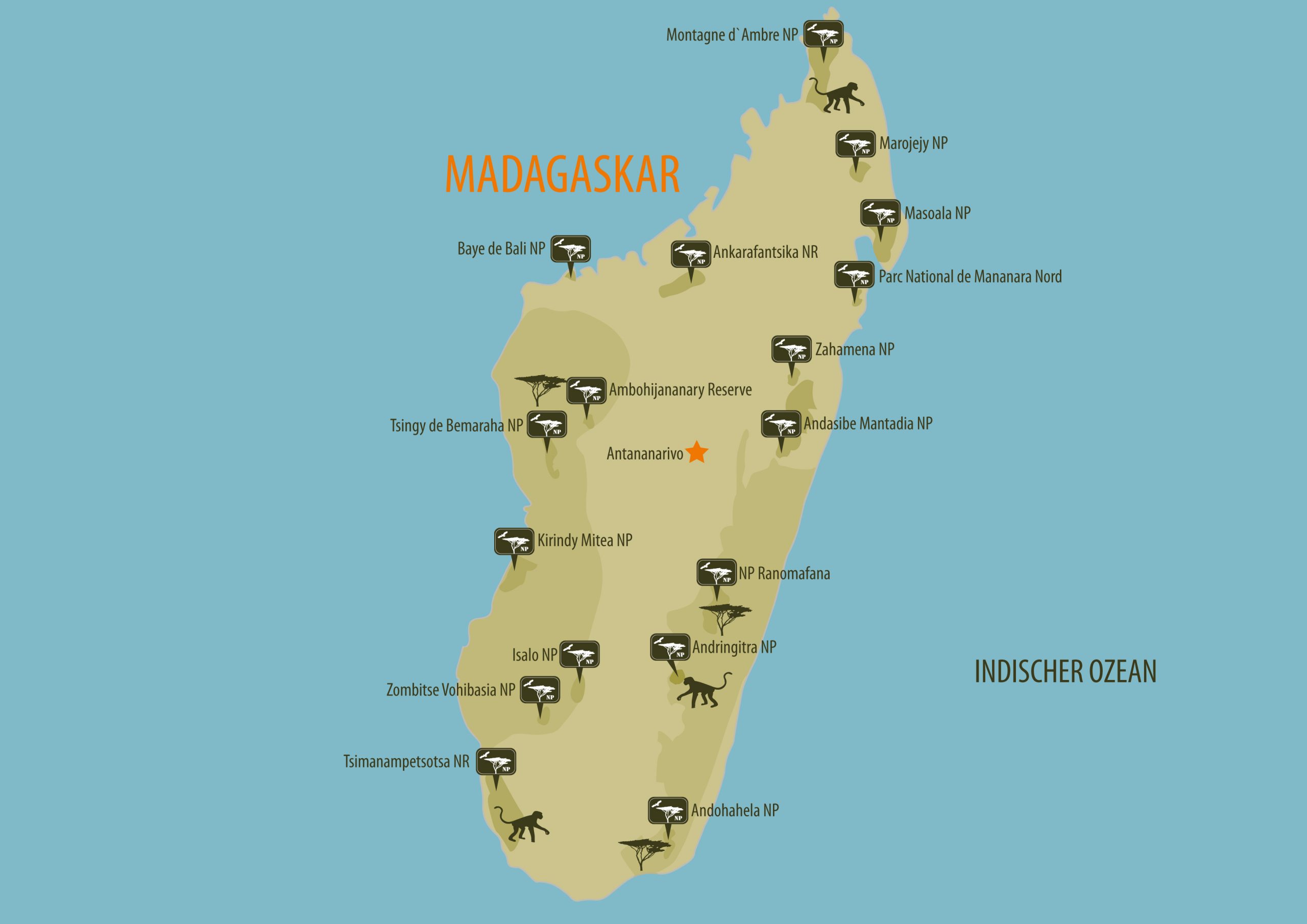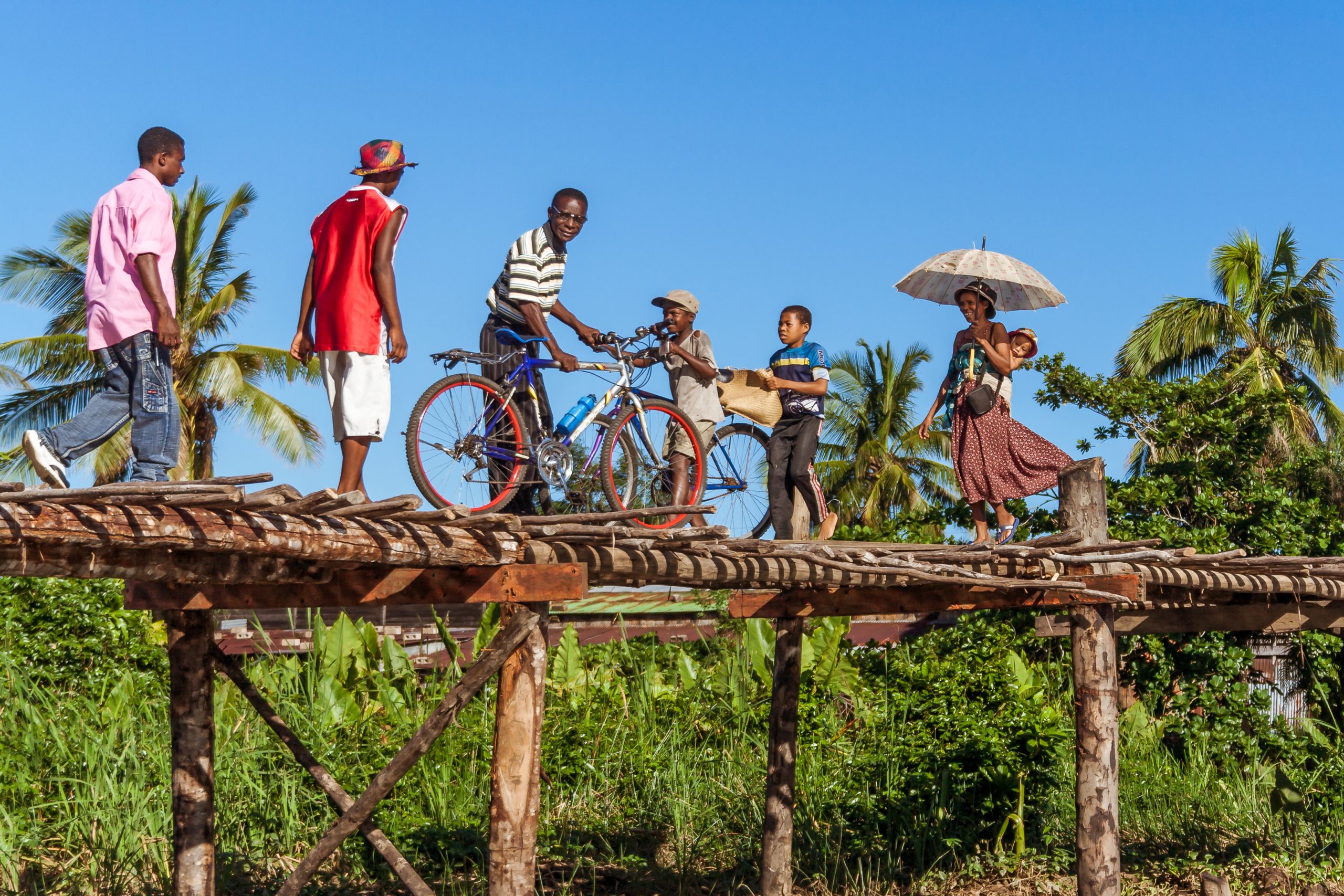 WELL THOUGHT THOUGHTFUL AND SAFE TRAVEL WITH AFRICASCOUT
Do you love adventure, extraordinary animals and breathtaking landscapes?
Then join us on our wonderful journeys and discover the beauty of Africa.
You alone decide how you want to experience Africa… In small groups, individual with or
without a guide, as a self-driver by car or motorbike, with the family, as a single or as a couple…
We, as professionals with 25 years of Africa experience, plan your dreams!
Besides 100% passion
we offer you:
First class service
Competent travel designers
Best knowledge of the country
Tailor-made trips
Very large travel selection
environmental and animal welfare
Excellent prices
Small Group Tours
individual trips
sports travel
work trips
motorcycle trips
coaching trips
incentive trips
seminar trips


FOLLOW YOUR SCOUTS! Answer the call of the wild
ON FACEBOOK, INSTAGRAM & YOUTUBE
For brilliant travel tips, insider information and pictures that will put a smile on your face!