THE BEST AFRICA TRAVEL SEARCH ENGINE:
THESE ARE THE HEADS OF AFRIKASCOUT
You won't find your perfect Africa trip in any online search engine, no matter how sophisticated!
Because YOU are unique. YOU have feelings, desires & dreams that are only personal
You can contact us and communicate with us.
It's YOUR journey. Your money. Your time.
All of this is worth getting to know each other personally.
CALL US
SEND US AN EMAIL
OR WRITE US SIMPLY AND QUICKLY IN THE ONLINE CHAT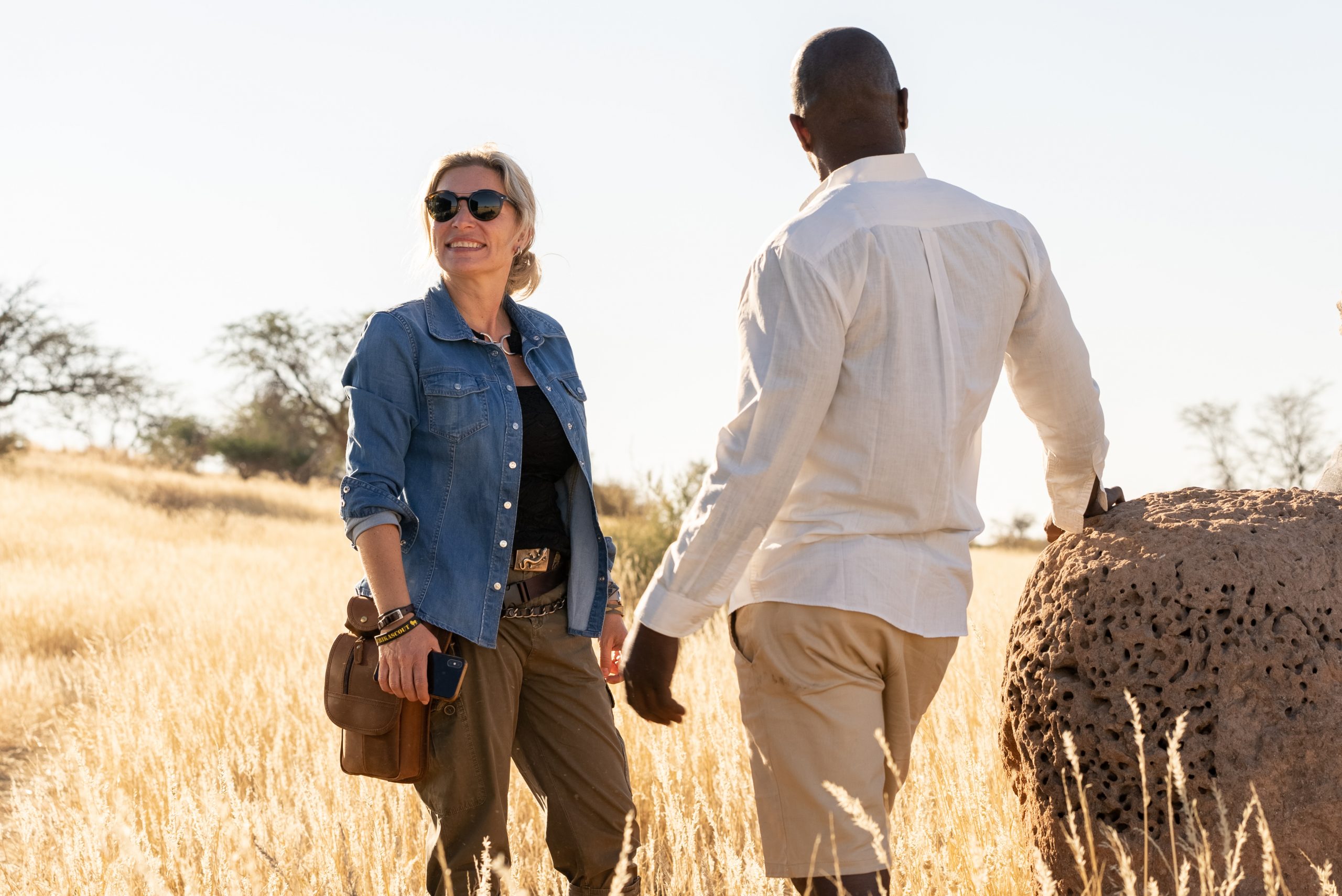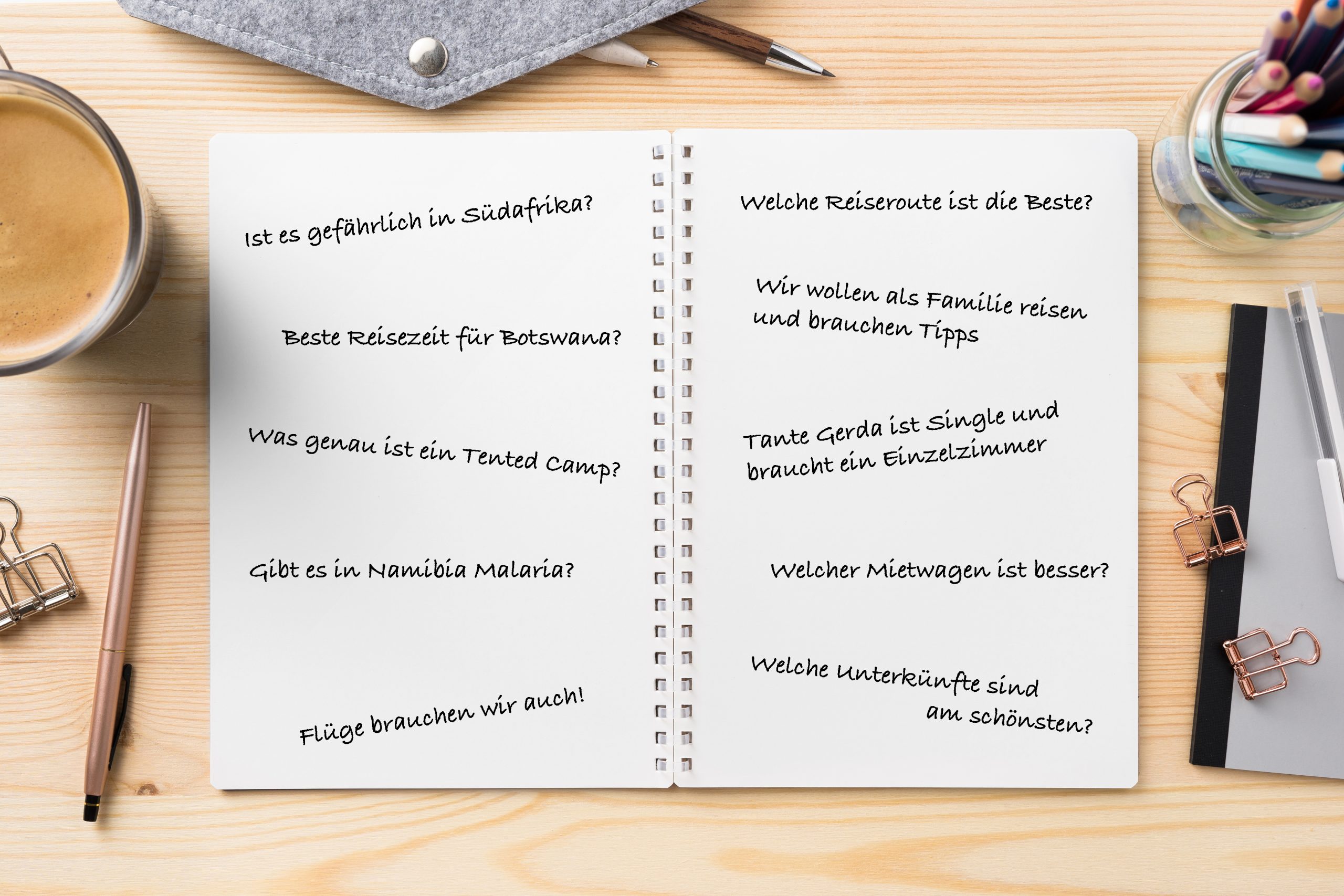 YOUR PERFECT AFRICA TRIP! WITH AFRICA SCOUT
South Africa? Namibia? Botswana? Tanzania? Kenya? Uganda? Zimbabwe? Etc…
Combined safari modules or a complete round trip? Maybe drive yourself?
The offer is unbelievably large and the media has you under control?
Have you lost track?
Hakuna matata.
For the right focus – you have us!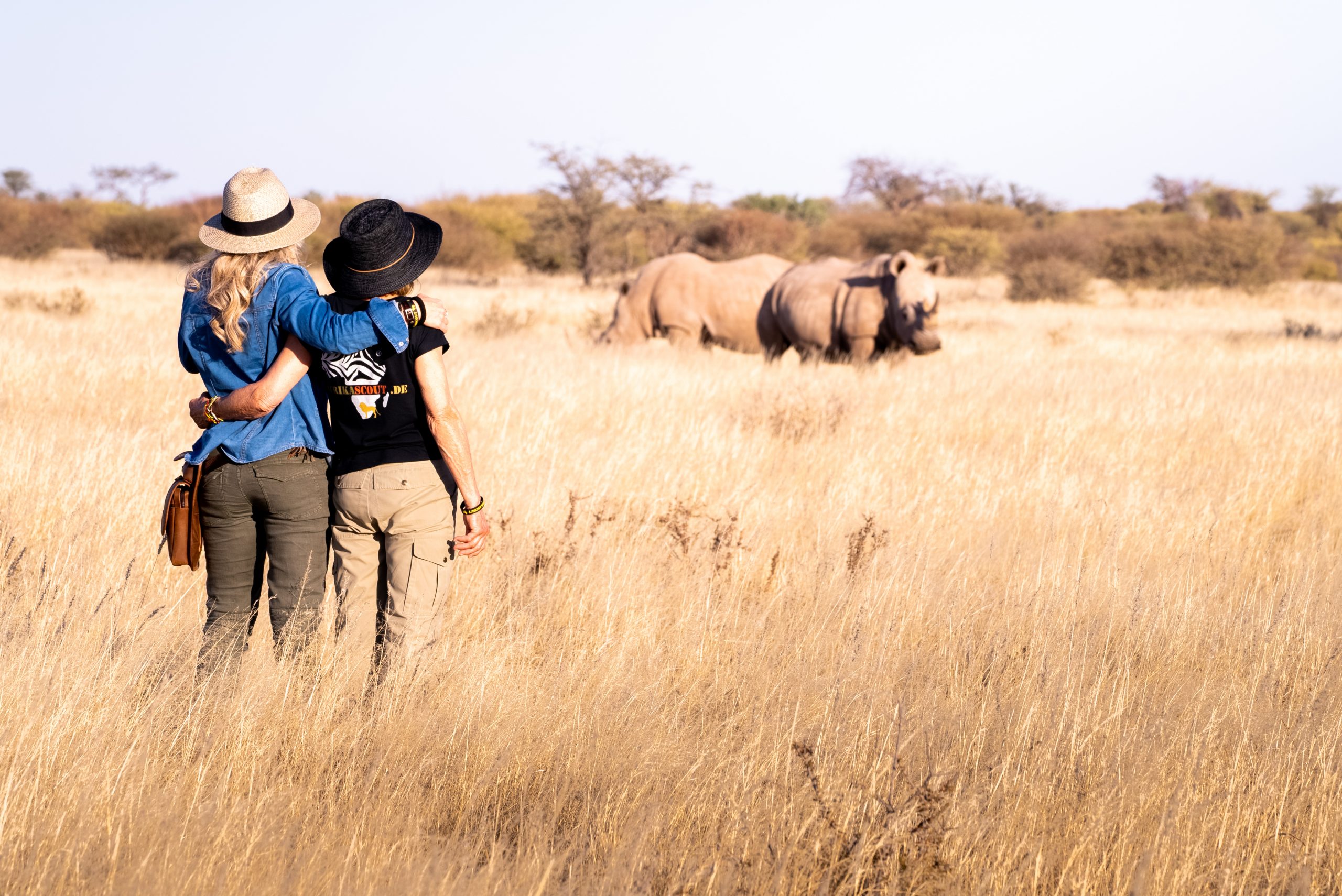 JUST SWITCH OFF MEDIAL!
RELAX …AND TRUST IN EXPERTS
hand on heart Do you still know at the current time how much time you have already been looking for the for yourself
invested in a suitable Africa trip or, to put it better: lost it? You get over 52 million results,
For example, if you enter the search combination "Africa Travel" on Google alone.
Already on the first displayed page, Africa specialists mix with discounters and start-ups that offer trips worldwide
and at bargain prices without regard to losses or even a thought of sustainability or whether you
really get an unforgettably beautiful experience for your money. Many of them weren't even there in person.
However, they suggest something completely different to you on the screen. And you? You may end up realizing it way too late.
The question is: How can you, as a potential Africa beginner, get a first impression?
distinguish a long-standing Africa expert from a startup or blender?
Our answer: Not at all!
ALWAYS HONEST, VERY DIRECT AND INFORMATIVE
WHY OUR CUSTOMERS TRUST US 100%
You can already see that you are dealing with experts for Africa travel at Afrikascout while reading
easily recognizable from our customer ratings on Google.
However, ratings are no longer a guarantee for real customer statements. many things are faked
to advance your own interests and put yourself in a better light.
So what can you do to convince you of us here and now, without having had a first personal contact?
WE SIMPLY INVITE YOU!

Call us, write to us or meet us personally with prior appointment.
Just get to know us. Free and without obligation.
We will turn you into a real Africa scout and inspire and inspire you,
like so many of our long-standing customers before you.
Besides 100% passion
we offer you:
First class service
Competent travel designers
Best knowledge of the country
Tailor-made trips
Very large travel selection
environmental and animal welfare
Excellent prices
Small Group Tours
individual trips
sports travel
work trips
motorcycle trips
coaching trips
incentive trips
seminar trips


FOLLOW YOUR SCOUTS! Answer the call of the wild
ON FACEBOOK, INSTAGRAM & YOUTUBE
For brilliant travel tips, insider information and pictures that will put a smile on your face!