ZIMBABWE – SAFARIS OF THE EXTRA CLASS! WITH AFRICA SCOUT
Off to Zimbabwe! Our favorite and absolute insider tip for authentic African experiences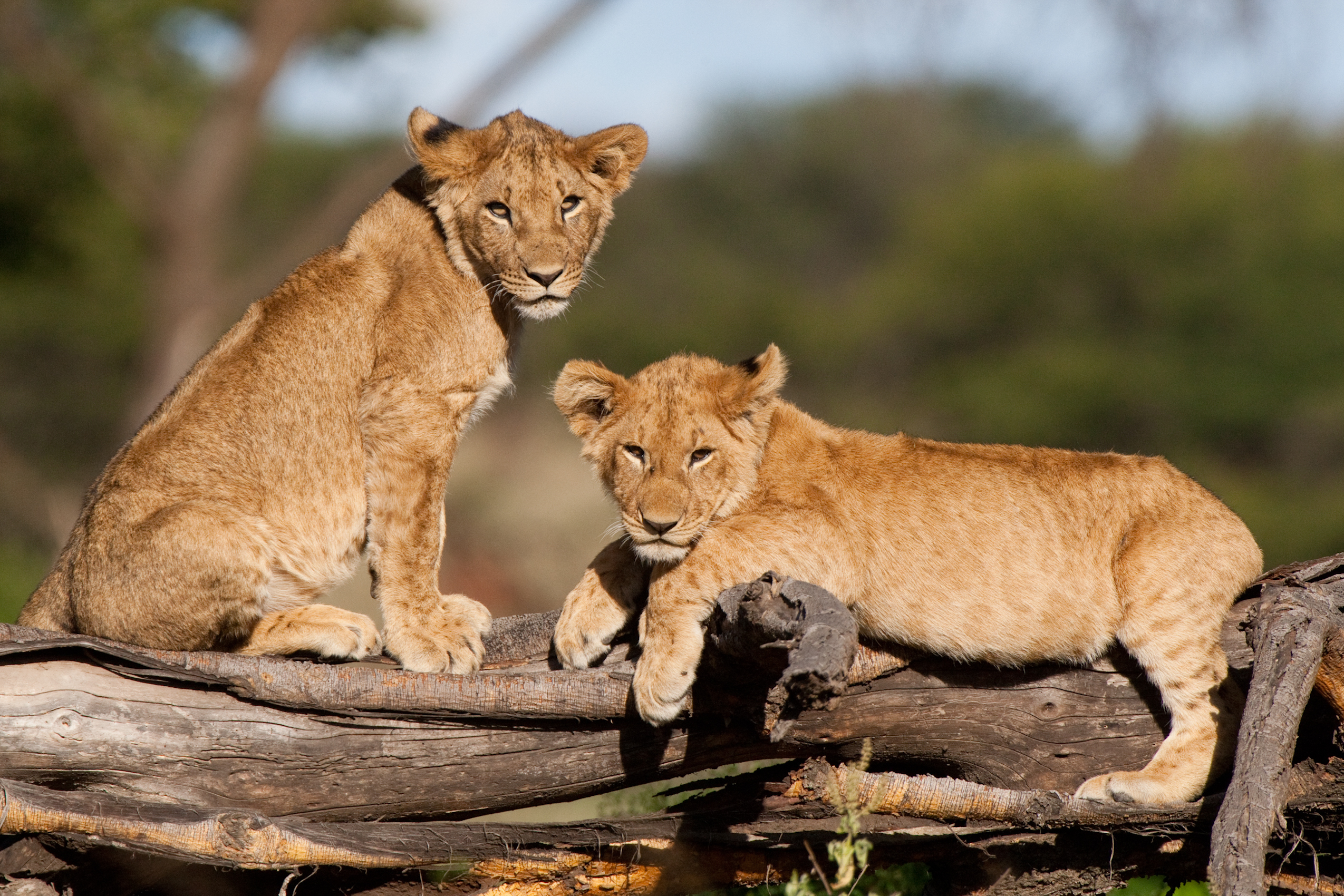 Zimbabwe! Indescribably beautiful
Quote from Afrikascout owner and managing director Sabine Kastner, who has already traveled all over Zimbabwe:
"Zimbabwe touched my heart and soul like no other country. The people are the friendliest that I have met on my countless travels over the years. The landscapes are very varied and the variety of animals is just impressive."
Let yourself be enchanted and experience a journey through Zimbabwe. Because only when you are there can you feel what will be engraved in your heart forever.
ZIMBABWE WANTS TO BE SEEN AND EXPERIENCED! WITH AFRICA SCOUT
On a private trip, with a German-speaking guide or in a small group. Zimbabwe is pure happiness!
ON THE ROAD TO THE HIGHLIGHTS IN ZIMBABWE! WITH AFRICA SCOUT
Reisedauer:
Sprachen:
Tour-Nr:

We Africa scouts have already been there several times and can competently answer questions about your travel planning. Telephone: 0271 - 480 990
Reisedauer:
Sprachen:
Tour-Nr:

We Africa scouts have already been there several times and can competently answer questions about your travel planning. Telephone: 0271 - 480 990
Why Zimbabwe? Here are 12 reasons why Zimbabwe will inspire you:
1. Travel to Zimbabwe quickly and easily
Zimbabwe is easy and uncomplicated to reach. Simply fly out of Germany in the evening and, after just one stopover, land in Victoria Falls, Bulawayo or the capital Harare by noon the next day. There you will be welcomed by your hosts and the journey can begin…
2. The Victoria Falls – UNESCO World Heritage Site
In the border area between Zimbabwe and Zambia you can experience the largest waterfalls in Africa. They can be admired all year round, with the highest water level being reached in April/May. Good rain gear and camera protection is essential when visiting as the spray can be very strong. An absolute "MUST SEE"
3. Victoria Falls – most visited city in the country
Many travelers have already visited the city of Victoria Falls directly at the falls as the start and end point of a round trip. But one thing is certain: Victoria Falls in no way reflects Zimbabwe. The country offers so much more that it is worth exploring in detail.
4. Concerns and fears due to lack of information
Again and again in discussions with our customers, we notice that they are unsure about Zimbabwe as a safe travel destination due to a lack of or even incorrect information. Then, once they've made a round trip, they wonder why they ever hesitated in the first place. Please don't believe everything the media says. As so often in life, you should form your own opinion here. Especially when it's such a fantastic one.
5. Hwange National Park
In close proximity to Victoria Falls you can experience one of the best national parks Zimbabwe has to offer. Extraordinarily beautiful landscapes, combined with really great animal sighting opportunities. wild dogs! Large herds of elephant and buffalo as well as countless other species of big game. The range of accommodation is also very good and Hwange is definitely always worth a visit.
6. Lake Kariba Safari Cruise
We have tested it ourselves and are still enthusiastic about the possibility of combining a trip on a small ship with wonderful cabins and delicious food on Lake Kariba with safaris. Are you looking for something really new that will make your trip a real highlight of life? Cast off!
7. Matobo National Park – a sensational and magical place
The park certainly owes its fame to Cecil John Rhodes. Colors that glitter in the sun… combined with bushland like in a picture book. Paradise must be here. Tip of the Africa scouts: Go Rhino Tracking on foot and be sure to have a look at the rock paintings of the San, which have been declared a UNESCO World Heritage Site. Rhodes, who found his final resting place at what is probably one of the most beautiful vantage points in the park. Granite rocks of all shapes and colors glittering in the sun… combined with bushland like in a picture book.
8. "Great Zimbabwe" – witness to a bygone era
What must have happened here between the 11th and 15th centuries? there was a commotion. On a guided tour through the ruins of the huge complex, the past comes to life with the stories of your guide. Marvel at the largest (and also some of the oldest) pre-colonial stone structures south of the Sahara. For us Africa scouts at least as impressive as the pyramids in Egypt or the temples in Mexico.
9. Mana Pools National Park – pure adventure in the middle of the wilderness
You can reach the Mana Pools National Park by car or by boat via the Zambezi. Honestly? With the boat, past countless hippos and crocodiles as well as drinking elephants on the banks of the river is a lot of fun! When you get to the park, you won't believe your eyes. Everywhere wild animals and beautiful lodges. Support the parks in Zimbabwe with your visit. It's worth it in two ways. For you and for the environment and nature alike.
10. Chimanimani Mountains – insider tip in the east of the country
Bordering Mozambique, the Chimanimani National Park presents a completely contrasting picture to all other landscapes in Zimbabwe. Up to 2440 m high with deep gorges and river valleys, it is an ideal place for hiking. Everywhere cedar trees, wild orchids and proteas. The Chirundu Forest, Africa's southernmost tropical rainforest, is in close proximity. Visit the Bridal Veils Falls and enjoy the spectacular nature of this almost mystical place.
11. Gonarezhou National Park with the Chilojo Cliffs
Translated, the name of the park means "place of the elephants". They love the diversity of this area. Bush land, acacia forests, grass savannas and occasionally baobabs, crossed by rivers with sandy beds. Therefore, in addition to elephants, many other large animals (apart from rhinos) are at home here. You will definitely love the spectacular view from the well-known Chilojo Cliffs. Eroded sandstone cliffs that glow in all shades of red to white depending on the light…
12. Matusadona National Park
Are you fascinated by deep red sunsets that look like they were painted on the sky? Along with a colorful biodiversity of wildlife, you can find this combination in Matusadona National Park, on the southwestern shore of Lake Kariba. Rhinos, elephants, buffalo, lions, leopards and giraffes, etc… have found their home here. The park is easily accessible by boat or car.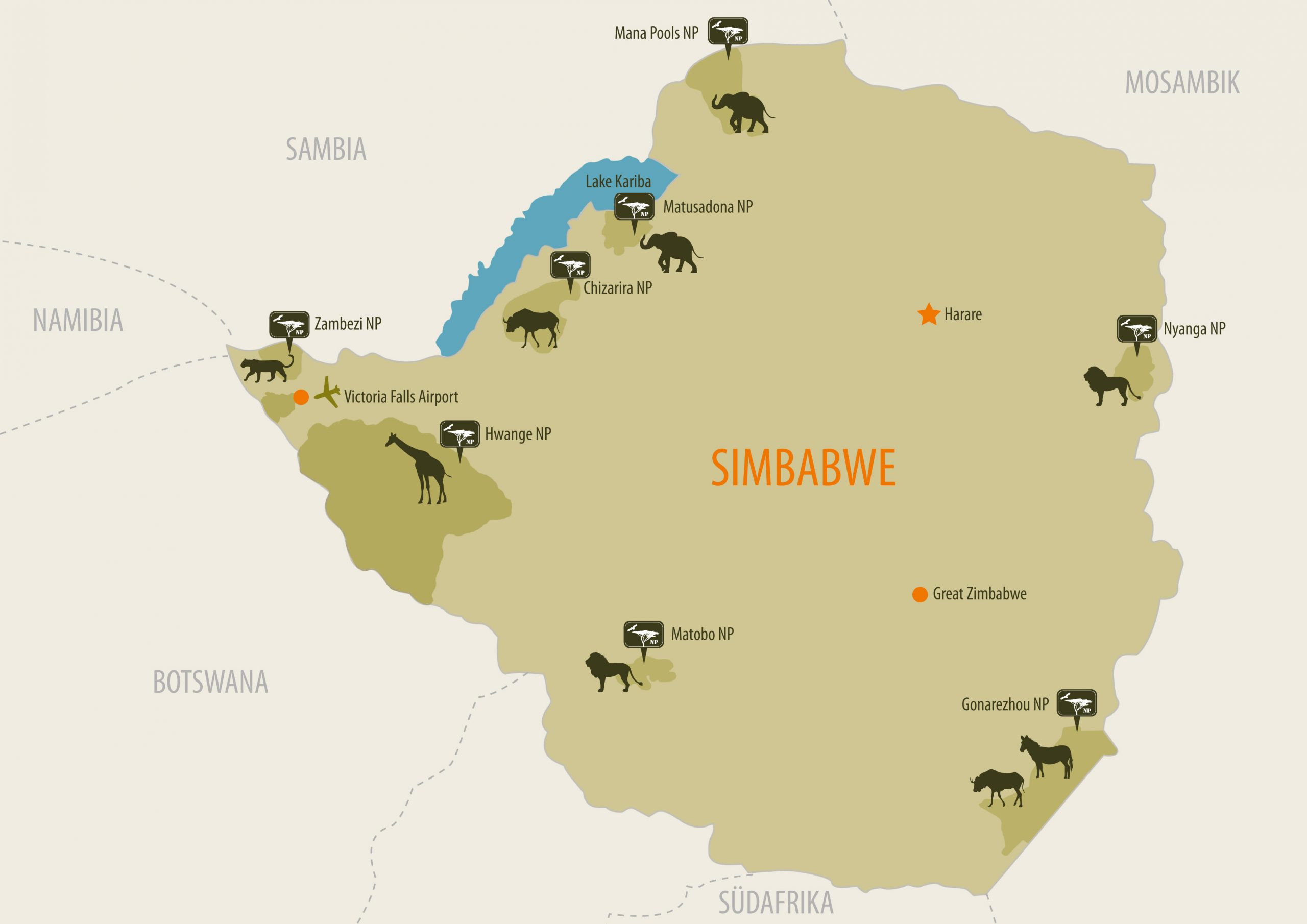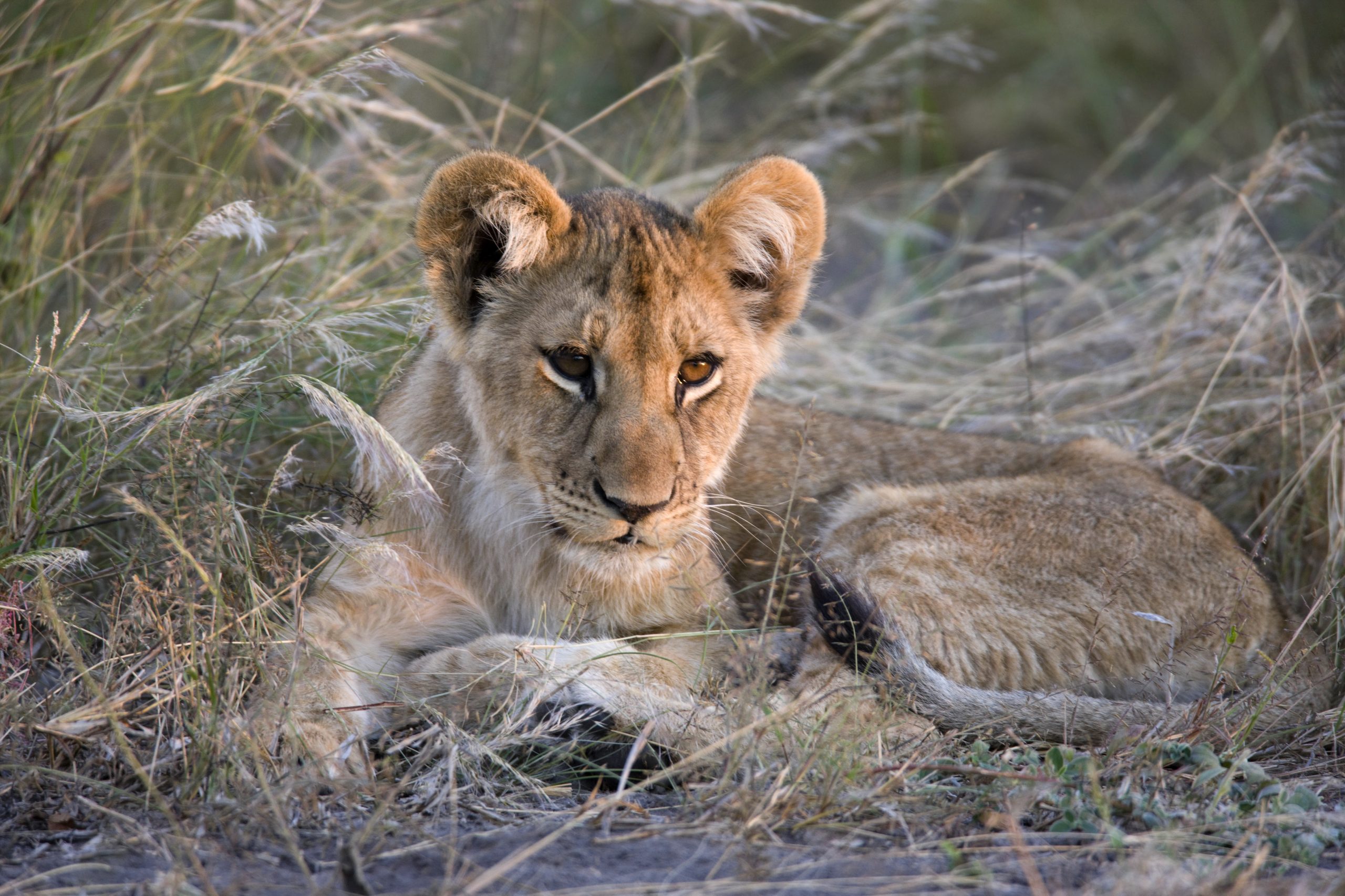 WELL THOUGHT THOUGHTFUL AND SAFE TRAVEL WITH AFRICASCOUT
Do you love adventure, extraordinary animals and breathtaking landscapes?
Then join us on our wonderful journeys and discover the beauty of Africa.
You alone decide how you want to experience Africa… In small groups, individual with or
without a guide, as a self-driver by car or motorbike, with the family, as a single or as a couple…
We, as professionals with 25 years of Africa experience, plan your dreams!
Besides 100% passion
we offer you:
First class service
Competent travel designers
Best knowledge of the country
Tailor-made trips
Very large travel selection
environmental and animal welfare
Excellent prices
Small Group Tours
individual trips
sports travel
work trips
motorcycle trips
coaching trips
incentive trips
seminar trips


FOLLOW YOUR SCOUTS! Answer the call of the wild
ON FACEBOOK, INSTAGRAM & YOUTUBE
For brilliant travel tips, insider information and pictures that will put a smile on your face!